Main Content
On-Site Service within 24 Hours
Trust Whitcomb Brothers to keep you running when it matters most. Our service crews will be on your site within 24 hours to get you back up and running. Check out our maintenance programs to prevent breakdowns this harvest season.
Your go to Grain Handling People
Selling, installing and servicing grain handling equipment while providing the best service and highest quality equipment to our customers in Minnesota since 1997.
We're Not Satisfied Until You Are!
Whitcomb Brothers has an impeccable reputation where service after the sale matters! We have dependable & up to date equipment with a full line of service parts. Our crews do whole site construction from the ground up, along with site design to fit your needs -from co-ops to small farms.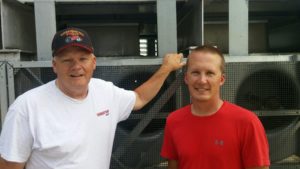 "I would recommend Whitcomb Brothers to others because of the experiences we've had with them and how they get the job done. 5 Years ago when our site blew down they had us up and running by fall. Everyone on the sales and crew have worked with us and heard and considered our ideas. Employees are clean dressed and always leave a clean job site. We've dealt with other companies in our 40 years of                                                                               farming and Whitcomb Brothers is by far superior. I've had friends that                                                                       have used other companies and are not satisfied – I have never had                                                                             that problem with Whitcomb Brothers. They don't leave things out of                                                                          the quote to get the job, very professional, courteous and bottom line                                                                        is everything works. I've talked to their vendors at farm shows who say                                                                        Whitcomb Brothers Grain System  is best in the business."
                                                                                 -Frans & Jason Rosenquist